About me
If you've already visited the home page, you will have a little idea about me already. On this page, I want to share some photos with you from my life. When we meet for a demo class, I'll be happy to tell a lot more about me and answer any of your questions. Enjoy the snaps!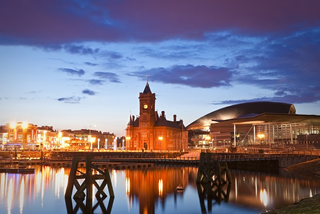 Where I live
I live in the city of Cardiff which is the capital of Wales in the UK. I have lived here for 15 years and I think it's a great place to live. If you are ever coming to Cardiff, I can give you plenty of tips about what to see here!
An interest in travel
I love to travel and experience other countries and cultures. In 2008, I went on one of my favourite trips around Europe. This picture is of the rebuilt bridge at Mostar in Bosnia. Last year I had to chance to visit Brazil.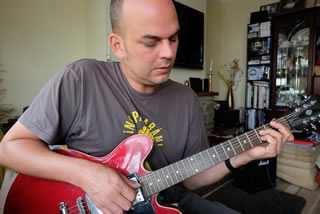 A passion for music
Music is very important to me. I have a real passion for the guitar and for music from different parts of the world. I love talking about music so if you have a love for it too, we'll have plenty to talk about!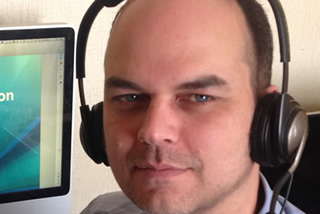 An online English teacher
I teach online because of my interest in technology and other cultures. This is the perfect job because I get to work with people from all over the world; helping them learn and learning myself too!